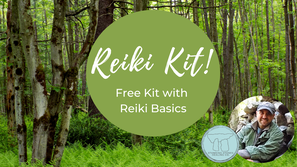 Get the free Reiki Kit!
New to Reiki?

Curious to know what it's all about and wondering where to start?

​Or maybe you've been a practitioner for years...


No matter where you are on your Reiki journey, the Reiki Kit will support your learning. Welcome, and thank you for being here. I'm Christian of Standing Stones Healing, administrator of the

Reiki Learning Group

and founder of

Reiki Business Collective

, and I'm excited to encourage your Reiki journey.

You probably got here from the Reiki Learning Group. If so, welcome to the group! We're glad to have you in our vibrant, supportive, encouraging community. If you're not already a member, all are welcome and invited to talk all things Reiki.

Join now!

As a welcome and a thank you, I've created the Reiki Kit with information about Reiki basics, frequently asked questions with more advanced topics, and a chakra balancing recording.
The Reiki Kit includes...
1. Reiki Learning Guide
Get the Reiki basics in a quick, easy to read format. Includes a brief history, Reiki Principles, and resources.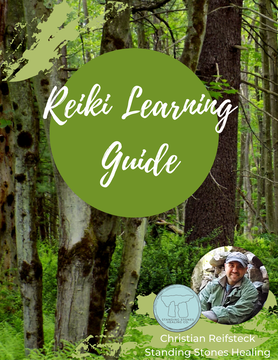 2. Reiki 101 Workshop Recording
3. Reiki FAQ
4. Chakra Song
Get the free Reiki Kit!
Enter your info to get the Reiki Kit delivered straight to your inbox!
By accessing the Reiki Kit, you agree to receive these materials and other Standing Stones Healing Co. notifications to your inbox, including invitations to free Reiki events, new releases of Reiki Business Collective interviews, workshops, and special offers.
​Your e-mail address will never be provided to third parties, and you can unsubscribe at any time. Thank you!
What is Reiki?

Listen to the first 2 minutes of the Reiki 101 Workshop recording here and learn what Reiki is.

Who is Christian and why is he offering the Reiki Kit?
You may have seen me posting and commenting in the

Reiki Learning Group

, where I'm the administrator. I'm a Reiki Master Teacher, operate

Standing Stones Healing

, founded the

Reiki Business Collective

, and am passionate about encouraging your Reiki journey. I love Reiki, love sharing Reiki, and love teaching Reiki, and I offer this free Reiki Kit to help those new to Reiki learn about the basics and to help expand the knowledge of more experienced practitioners.
I also teach Reiki 1 with a small class size and an unmatched level of support. It's an empowering, potentially life-changing experience. Learn more
here
.
You're welcome to learn about my other free offerings on the
Connect
page.
​
Thank you for your interest in Reiki. I'm honored to offer this Kit. I am here to support you, answer your questions, and to encourage you, so please know that I am always available. You can reach me at christian@standingstoneshealing.com or on
Facebook
with any questions.
Blessings for your Reiki journey!