Manifesting Love in the New Year
On Sale
Unavailable
per item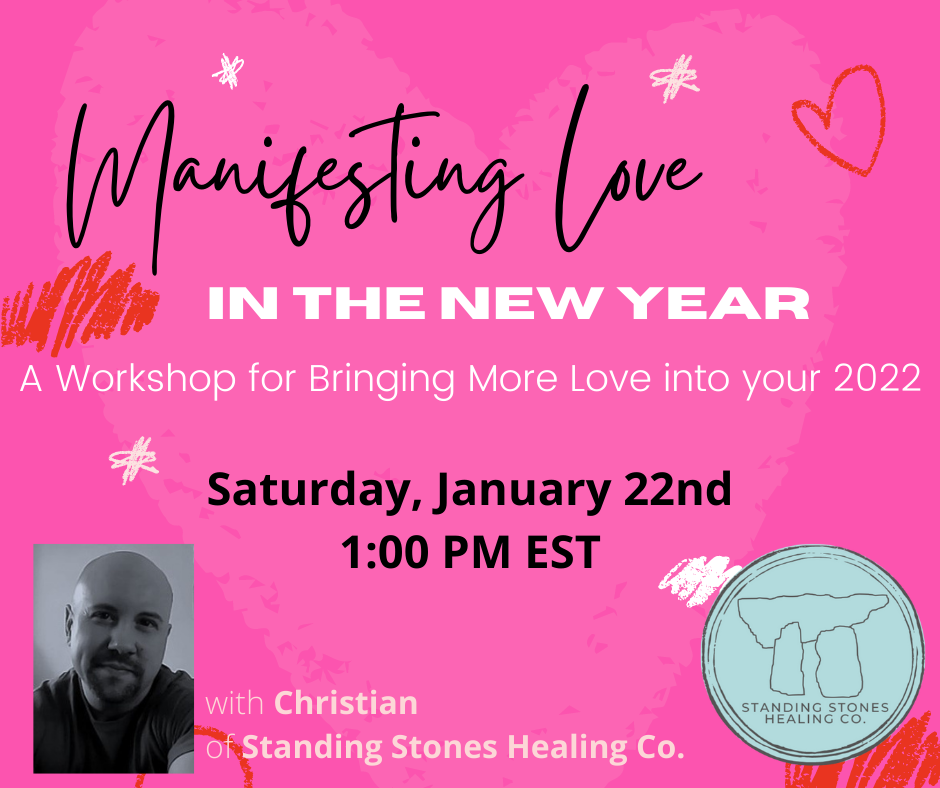 Where is the love?! Whether you're looking for romantic love, wanting to improve an existing love relationship, be more loving with friends and family, or just want to feel the love in 2022, join Christian of Standing Stones Healing Co. for this live Zoom workshop on Saturday, January 22nd at 1:00 PM EST for the most important manifestation secrets.
Workshop includes discussion, activities, Reiki, and individual card readings to prepare for all of the love that awaits in the new year. Blessings for the love of 2022!
Zoom link will be e-mailed a few days prior to January 22nd.
SKU:
Payment accepted for your convenience through both Square on Buy Now button above or PayPal button below.
Please contact Christian at christian@standingstoneshealing.com with any questions.
​Thank you, and blessings for your new year!